Johannes Schultz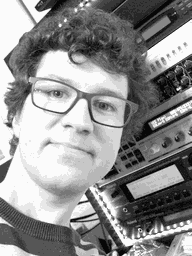 Welcome to my little site. I am a German computer scientist (M.Sc.) born in 1990. Here you can find my master's thesis entitled Design and Implementation of a Collaborative Music Software.
In my spare time, I write free software and free music.
My most notable spare time project is OpenMPT, a popular music composition software for the Windows operating system and Wine, written in C++. This includes working on libopenmpt, a cross-platform module rendering library. I occasionally also contribute to a variety of other open-source projects such as Schism Tracker, MilkyTracker, RtMidi and others. As you can see, I quite like working with audio software. ;-)
Occasionally I also work on improving vintage synthesizers in some way or another, e.g. through the Roland memory card clones project.
If you wish to contact me, do not hesitate to send an e-mail to
[my first name] @ [my last name] . re